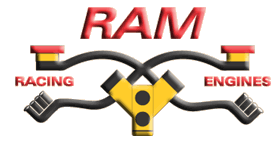 The rocker arm and pushrod manufacturers shown below
are all available through RAM Racing.
Click on each logo for details.
There are other rocker arm & pushrod manufacturers in our garage --
click here for that list!
Call 1-866-MR-MOPAR (1-866-676-6727) to place an order
or get more info!



Click here for the home page.
© 2002-14, RAM Racing Engines
built by Sharedbrain Enterprises